Concert Harp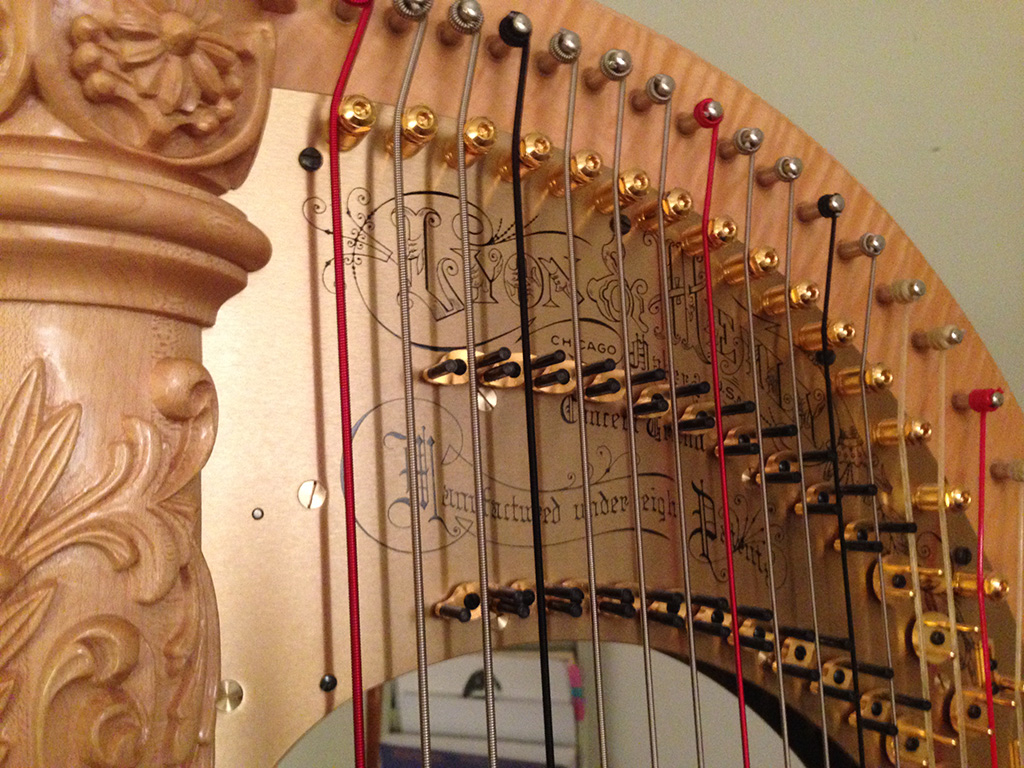 Concert Harp sound bank made with samples of the Versilian Community Sample Library, a CC0 sample library created by Versilian Studios LLC. Thanks to Sam Gossner, founder of Versilian Studios, for providing those samples under a free license and answering our emails.
Performer: K. Smith. Location: Boston, MA. Small room. Microphones: 2x Rode NT1-A spaced pair, 2x AT Pro 37's close. Interface: Focusrite Scarlett 18i8 (first gen). Recorded on 2015-01-26.
This sound bank is assembled by roberto@zenvoid.org. Samples have been edited, if you need the original unprocessed sounds, please visit the VCSL repository.
Published under the terms of the Creative Commons CC0 1.0 public domain dedication.
Download
Format
Size
Comments
Sound bank

SFZ

FLAC

4.8MiB
Best quality. 2 velocity layers
Sound bank

SFZ

WAV

9.1MiB
Best quality. 2 velocity layers
Sound bank

SF2

9.1MiB
Best quality. 2 velocity layers
Sound bank

SFZ

FLAC

2.5MiB
Small size
Sound bank

SFZ

WAV

4.8MiB
Small size
Sound bank

SF2

4.9MiB
Small size